Oil Mist Cleaner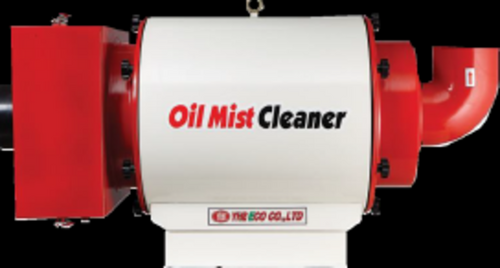 Oil Mist Cleaner
Price And Quantity
Product Specifications
7 - 30 m3/min Milliliter (ML)
Product Description
Oil Mist Cleaner is high performance filter unit that is in high demand within various industrial machines such as lathe, CNC milling unit, EDM, and many more to remove solid impurities present within the lubricants and cooling oils. It is installed with highly durable filtering media that is capable to eliminate small to large sized impurities. The sturdy mild steel body of this unit imparts high strength and rigidity to bear extreme working conditions. It is also provided with an air filter that helps to prevent the entry of airborne particles within the cleaner. The offered Oil Mist Cleaner can be delivered to our customers in large quantities with an assurance of fast and safe delivery.
Features:
Capability to run for a longer period,
Suitable for low to high viscous fluid systems,
High thermal and pressure resistance.
This product is from a south Korean company. They make Mist Cleaner, Oil Mist cleaner and Electrostatic Precipitator. These are used in machining center , CNC Milling Machine, CNC Lathe, EDM etc.
Technical Details